Roofing Contractors Salem, Ma 01970
Salem, Ma. is a coastal city in Essex County located on the Massachusetts' North Shore, Salem, Ma. is a New England bedrock of history and is considered one of the most significant seaports in Puritan American history. Since 1977, we've been one of the leading roofing contractors Salem, Ma. and for real reason. After all, we're currently operating at an average of 150 annual projects. That's nearly 6000 roof installations along with upgrades. Hence, contact the AB Carnes Roofing Company Salem Ma. We are roofing contractors you can trust! Our specialty products are CertainTeed Landmark and GAF Timberline roofing shingles.
Note: Please know that roofing is our specialization, not house painting, vinyl siding, window and door installations. This alone is what makes us  one of the most experienced roofing company Salem, Ma 01970.
Video Selecting Roofing Contractors Salem, Ma.
Watch this video and see what you need to know.

What You Need to Know About Roofing Shingles Salem, Ma.
Shingles can be a mystery. If you watch this video, though, you'll be in the know.

Designing with Roofing Shingles: Roofing Contractors Salem, Ma.
It's an art form, really. But you won't know how unless you watch this video.

How A New Roof Is Installed: Roofing Company Salem, Ma.
This video makes it look easy, but only if you watch it!

Go Over Or Tear Off? This Video Answers This Question
We have the answer to this important question right here. See the video below.

Rhino Synthetic Underlayment: Roofing Contractors Salem, Ma
What is this? Learn about it right here.

Properly Securing Roofing Shingles: Roofing Company Salem, Ma.
After watching this video, you just might be an expert!

OSHA Safety Video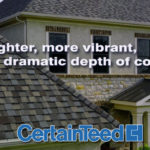 Salem, located at the mouth of the Naumkeag River at the site of an ancient Native American village and trading center, was first settled by Europeans in 1626, when a company of fishermen from Cape Ann led by Roger Conant arrived.
Whether it's wear and tear, algae, or even just preventative maintenance: whatever the case, call us. If you're a Salem, Ma. homeowner, we can help. We're ready to meet and exceed your roofing needs. Premium roofing materials such as CertainTeed Landmark and GAF Timberline architectural roofing shingles: that's our priority. Let's begin with your search for roofing companies Salem, Ma. Once you find a company you trust, your project should go very well!
Roofing Company Salem
Even more so, we have a quality standard transcending many other roofing companies. How? Most professionals believe ice and water protection overage is the standard. Here's the truth. It's not. The policy building code compliance we follow: Carlisle WIP ice and water barrier applications must be at least two feet beyond interior walls on all leading edges. Here's our policy: we apply it all at least three feet beyond the interior wall. Accordingly, the choice is simple. For free quote call the AB Carnes Roofing Contractors Salem, Ma. Let's get your roof done right.
 Additional Roofing Products Available
In addition to CertainTeed Landmark and GAF Timberline roofing shingles we also install Carlisle Rubber Roofs.  The Carlisle roofing system is the most prestigious single ply membrane in the world.  We can install Tamko, IKO and Owens Corning roofing shingles too. Although these are not high on our list for quality and longevity some consumers have a strong preference toward one product over another. Our obligation is to provide you with as much information possible.